Jewelry photography is a notoriously difficult process. The gems are highly-reflective. The pieces are commonly small, and colored stones don't appear as vibrant in photos as it is in reality. For instance, emeralds can come out looking like tourmaline in photographs. Its components react to the chromium in the film. The same misrepresentation of appearance can occur with tanzanite, which may come out like amethyst without proper photography techniques. We've seen how these, along with other multifarious issues, have led to frustrations among jewelers. This page is dedicated to you and the rest of the jewelers who are looking for easy and sensible jewelry photography tips. So you can devote ample time focusing on other important aspects of your business. In this page, we'll address simple and elegant jewelry photo-shot ideas. So read along, bookmark this page if you must, email it to yourself to be read later or conveniently jump to the section that interests you most.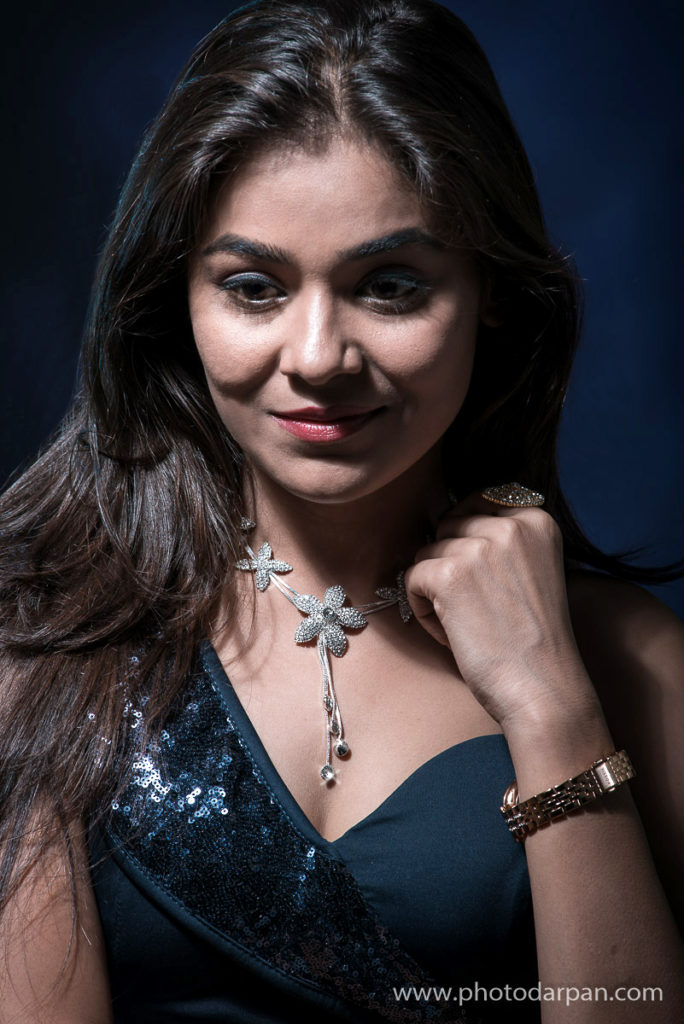 Photographing small reflective subjects like jewelry can be a tricky or frustrating task if you are starting out as a photographer. Unfortunately not all of your photos will present as 'magazine quality' to begin with but it will come over time.
So, you have your jewelry inventory ready? Great! We can help you exist and join the rest of jewelers in today's visual world. Visual presentation consisting of quality product images are key. Your jewelry images are the first point of interaction and engagement. If it fails to attract your target customers within 7 to 8 seconds, consider those customers lost for good. Did you know that 67% of consumers favored quality images more than anything else? While 93% believed that product images are a big factor when making purchasing decisions? These figures highlight the criticality of investing in clear, studio-quality jewelry images. It's a strong statement that professional-looking product photography is not optional knowing that it influences your buyer's decision. And now that you know the significant role it plays in your jewelry business, let's get started!
Post-Production
What is Photo Retouching?
Photo retouching is one of the services encompassing the post-production stage. It is a process of editing images with a greater focus on the enhancement and/or restoration. Both printed and digital photographs are important. Photo retouching is inclusive of the following:
Removing blemishes from image
Clipping the photograph onto a white background
Straightening the image aligning it correctly
Adjusting the lighting and color contrasts
Eliminating harsh or unwanted shadows and reflections
Retouching to studio-quality
Techniques?
Photographing jewelry can be frustrating at times, especially when you discover that flaws can't just be eliminated in just one click. Even after following all the techniques available on the internet or purchasing all the necessary equipment. For instance, the biggest problem you could face when shooting with a DSLR camera is a blurry back shank; hence, most photos online will have the back shank retouched. Click the link below for a step-by-step Photoshop tutorial on basic jewelry retouching.
As we've said before, your customers want and need to be able to see your product from all angles, as if they're examining it and turning it over in their hands, while standing in a physical storefront. The more angles and images you create to promote your product, the better. We recommend shooting at least a straight-on image from the front, an angled image from the front, a close-up detail shot and a top view, as shown above. There are plenty of other angles that you could photograph—just remember to stay consistent! Embracing these principles in jewelry product photography, can really help boost the professional "look" of your website and hopefully, boost your product sales! We also expect that you start getting some great customer feedback about how your excellent photos, improved their shopping experiences.
Work with models
Working with models can be expensive but it can really pay off. Not only does it really showcase how your products can be worn but it also can help to build your brand image for your ideal customer.
You won't need to worry about locating props or mannequins. Live models for your jewelry photography are required, because props tend only to distract from the product and spoil the "clean" and professional look. Do not hang jewelry from anything and images on the white backdrop do not look attractive at all.
Inconsistency
Inconsistency is never a good thing, even when it comes to jewelry images. When your images change too often in relation to your other product photos, the lack of consistency confuses and distracts customers, and lowers the professional appearance of your website and business. Instead of cropping and sizing each photo differently or varying other settings, such as lighting or background colors, you should create a "template" of guidelines to ensure that each image is taken and edited the same way.