List of amazing locations for splendid pre-wedding shoots
We capture photos that reflect your story. Emotions that make you laugh, cry, scream, smile, howl, even kiss your fiance.
No marriage is complete without pre wedding photoshoots. Trend these days is to book a photographer well in advance. Book pre-wedding locations and preserve your special moments in the picturesque settings.
Young couples who are about to get married, are in the continuous search for fun ways to preserve the beautiful memories of their courtship romance.
We cherish creating these moments for you, and hence here I put forward list of few locations for best pre-wedding experience.
Couple Photography should also include Fun-Filled Romantic settings. Photographing couple in candid way is becoming an inseparable part of Wedding photography and as important as the wedding pictures. But, for this real magic, we need a naturally picaresque location.
It is all about capturing your indispensable bond with your partner. All work for you is smile and enjoy the moment……… Pune is having some of the beautiful picture perfect destination for your Pre-wedding Photoshoot in Pune it is the beautiful city of Maharashtra.
Lavasa
Lavasa is situated in the Western Ghats of Maharashtra. It is equally approachable from Mumbai as well as Pune. It is one of the best place for Pre-wedding Photoshoot.
Charisma of this place is such that, it spellbinds all the visitor with its beauty and enchanting panorama.
The specialty of Lavasa is that it is a very well planned city that caters to every requirement and luxury of its visitors.
Dam amidst stunning scenery also adds five stars to the pre wedding photoshoots.
The best thing about this city is its climate as it has pleasant climate throughout the year and eco-friendly environment.
So, the advice for soon going to be married couple is that give Lavasa a chance to be the part of your beautiful journey.
---
Lonavala
Read my dedicated blog on Pre Wedding Photoshoot in Lonavala, Pune.
Lonavala is the attractive option for Pre-wedding Photoshoot in Pune. It offers a perfect destination for mountain lovers. Nested among the Sahyadri Mountain ranges, it is equally approachable from Mumbai and Pune.
Various lakes such as Bushi Dam, Pavana Dam, Uksan Dam etc can create a complete mystical environment for you in a filmy way.
Surrounded by trees on all side and offers boat riding option as well so that you can enjoy the breathtaking lush greenery during the day.
There are numerous breathtaking waterfalls around Lonavala in Pune is beautiful setting during monsoon.
The waterfalls are the amidst natural beauty, making it a great spot for photography. Waterfalls do present themselves as a wonderful and challenging subject matter to photographers as they can grab the hearts and minds of people.
---
Water Bodies for photo shoot settings
Khadakwasla dam is located on Pune – Sinhgad Road. This is popular spots among young couples.
Pashan Lake is a small lake near Pashan. Its is adjacent to Mumbai-Bangalore Highway.
Kasarsai Dam is located close to Hinjewadi near Kasarsai village.
Shirur: A small town named Nighoj is around 80 Km from Pune located on Ahmednagar road where you can find Asia's largest natural potholes. The potholes are indeed a geological wonder. The river kukadi flows here and forms a deep canyon which has resulted in huge pothole like structures carved in the rockbeds because of the natural erosive action of the water and the rocks carried by the river.
---
Hills near Pune
Vetal Tekadi is a small hill approachable from Baner as well as Chatushrungi. This hill is popular among fitness and sports enthusiasts.
Taljai Tekadi has a well maintained walking trail. It is well approachable by car. You can take your car to the top of the hill. This place is at its best during winter, when you can get misty mornings for very beautiful photoshoot.
Smrutivan is a hill near Mahatma Society, Kothrud. It is fairly busy hill as lot of morning walkers and health cautious activists visit it daily.
---
Monuments with historical importance
Monuments are the beautiful, as they always add story to yours. Each of it has its own importance and meaning.
There are many historical places for Pre-wedding Photoshoot in Pune, which not only has scenic beauty. But also has brief and a strong history behind.
Aga Khan Palace is a stone structure situated right in the heart of the city. Pre-wedding Photoshoot in Pune offers good view your story in surrounding architecture.
Shanivar Wada is a protected monument and one of the several forts around Pune. Right in the center of the city and accessible by narrow roads, this place has special importance in the heart of Punekars.
Numerious forts such as Sinhgad, Raigad, Shivneri etc. offers scenery un-parallel to any other destinations.
---
Beautiful Garden Parks in Pune
Pune is having some of the most gorgeous gardens and parks in Maharashtra. Filled with green trees and serine lakes which add to the natural beauty to the photos. A perfect picture place for Pre-wedding Photoshoot in Pune.
Saras Baug in Pune famous for Talyatla Ganapati temple. It has a artificial lake with lotus flowers in it. Do visit this place, but I do not suggest it for pre wedding photoshoot.
Chittaranjan Vatika. This is a unique garden because it has a gorgeous botanical garden as its highlight.
Peshwa Udyan has a beautiful lake and during spring season the beauty of this garden is at its best. Beautiful flowers blooming and blossoming briskly look like ornaments.
Butterfly Park is the beautiful as the leaves and flowers being a hotbed for the gentle flying butterfly. Butterfly park in Pune is India's second Butterfly park after the one in Bangalore.
Pu La Deshpande Udyan has plenty of flowers and beautiful water bodies. This garden is popular among photographers community as it offers variety of photo opportunity spots. It is centrally located and accessible, many pre-wedding photoshoots are from this garden.
Boat Club Thergaon, is located in PCMC area. It has a very nice and well maintained park. You can hire boats and use them as props in your photoshoot.
Bird Valley Udyan is among my favorites park in PCMC area, my kids love it and so do I. There is a huge artificial lake and park surrounds this lake in circumference. Here you can hire a boat and easily spend 1 hour in in the lake. The old lake surrounded by the walking trail which has various gardens is the best place for various photography spots.
---
Temples around Pune
Temples in Pune are not only famous for its purity and eternity but also for its beautiful architecture, making it one of the most divine places for Pre-wedding Photoshoot in Pune. Use this architecture in photography to glorify your images.
Dehu is a small town located in suburban Pune. Dehu is famous for one of the greatest saint of all time, Shri. Tukaram Maharaj. Recently this town has been developed into beautiful tourist attraction spot. There exists an old town with temples and river ghats from 16th century and also some newly developed township. Gatha mandir is new tourist attraction. This presents a very beautiful setting for some evening photoshoot.
Omkareshwar Temple is extraordinary 17th century temple. Stone carvings from this temple are world renowned. Omkareshwar temple proudly showcases the creativity and old charm of ancient India.
Hadashi Lake and Temple. There are two temples, one is of ganpati and other main temple is of Vitthal-Rukhmini (Pandurang) . This place is very well maintained. It is clean and has a big green garden with all basic facilities like toilets, restaurant, parking, everything is well maintained and in very good condition. Surrounding offers beautiful photo opportunities which is calm and cool that you will definitely love this place.
Pataleshwar Cave Temple is located in Jangali Maharaj Road in Shivaji Nagar. The temple is having magnificent architecture carved out of single rock, which bears its resemblance to the world famous rock-cut temples of Ellora.
Bhuleshwar: Bhuleshwar is located around 80kms from Pune on Solapur Road. There is a Mahadev Temple surrounded by dense Jungle. This place offers mix of village and forest setting. Use the opportunity for capturing some breath taking snaps like below
Shirur: Malganga temple is around 80 kms from Pune on Ahmednagar road near Shirur, is a small town named Nighoj where you can find Asia's largest natural potholes. The potholes are indeed a geological wonder. The river kukadi flows near Malganga temple , the river forms a deep canyon which has resulted in huge pothole like structures carved in the rockbeds because of the natural erosive action of the water and the rocks carried by the river.
Malshej Ghat
This is one gem of the place which is close to Mumbai & Pune and attracts lot many nature lovers from across the country and India. During monsoon the Ghats become lush green and filled with cloud. The monsoon months of August and September are a good time to visit Malshej Ghat, with green hills and exotic flamingos visit this area during monsoon months. even Malshej ghat is favorite place for many film makers. many films shot here. It gives great opportunity for photography.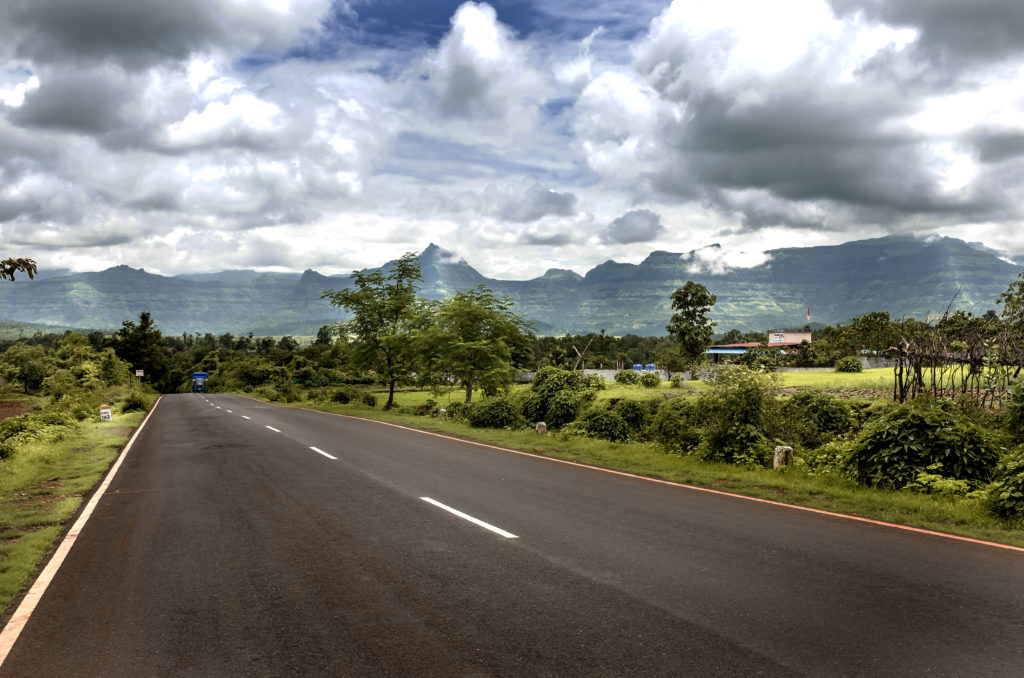 So, these were few spots in Pune which can make your pre wedding photoshoot be a memorable moment. If you are now excited to go for photo shoot within Pune or Mumbai, book your session with "Photo Darpan". We will discuss with you all these options in details.