Keep these wedding decoration FAQs in mind while you're wedding planning. It's important to know the ins and outs of bringing your wedding vision and dreams to life.
How should I decorate my wedding reception?
There are a myriad of elements and decorations that go into an overall wedding design. Centerpieces, linens and place setting rentals will comprise your tabletop design. However, there's no reason to stop there—the sky's the limit. A dramatic entryway arch. Epic escort card display. Unique sweetheart table design, and even a cool step-and-repeat photo booth. These moment are just a few of the many other decoration ideas for receptions you can utilize. Use these concepts and your family will surely enjoy them.
How can I decorate with a limited budget?
If your budget for the wedding day is limited, plan to prioritize your budget by spending on high-impact design items that can be reused or are multi functional. For example, ask your floral designer about creating a dramatic floral arch for the wedding ceremony. This can double as a backdrop for the cake table during the wedding reception. Or see if wedding party bouquets can be utilized in the reception decor to make your budget stretch a bit further. While it can be tempting to assume that DIY weddings will save you money, that's often not the case. Experts are going to know what can be repurposed and how to do so successfully. So enlisting a vendor's help will ultimately ensure your budget is spent most effectively. Choose the top three things that you have experienced at previous events. Remember concepts which felt the impact. This goes far in an exercise to weed out all the extras. It can be overwhelming and also overkill to try and check all the possibilities.
Modern Wedding Decoration Ideas
If you and your partner are planning a trendy, modern wedding then you're going to be absolutely obsessed with these ideas. Whether you lean into a sleek and minimal look or go with of-the-moment colors and textures, modern decor details are never a bad idea. Optics is very very important. These simple steps can ensure that your family group pictures look gorgeous.
Wedding Reception Stage
Having a beautiful wedding stage can spice things up. It will also help you design your dream wedding venue perfectly. weddings are one of the most important celebrations in your lives. Whether you are the bride or groom, the parents of the couple or even their friends on the guestlist – weddings are quite momentous in general. one of the most significant elements of wedding decoration is the wedding stage.
Wedding Bar
Bars are getting more and more common these days at weddings. They are not just the cocktail and wine bars, but the quirky ones too. They are the new entrants into the food section and are getting crazier and crazier by the day. So we dug into this beautiful mess and found you some out-of-the-box, tantalising and adorable food-inspired bars will have your guests digging in at your reception. They're aesthetically pleasing, not too hard to organise and something other than just your ol' cocktail/drinks bar.
Romantic Wedding Reception
No matter where you choose to get married, it's bound to be a romantic occasion. However, reception venues can offer little something extra in the romance department. These romantic areas feel like something out of your favorite movie, and often feature incredible natural surroundings, from rolling hills to lush gardens.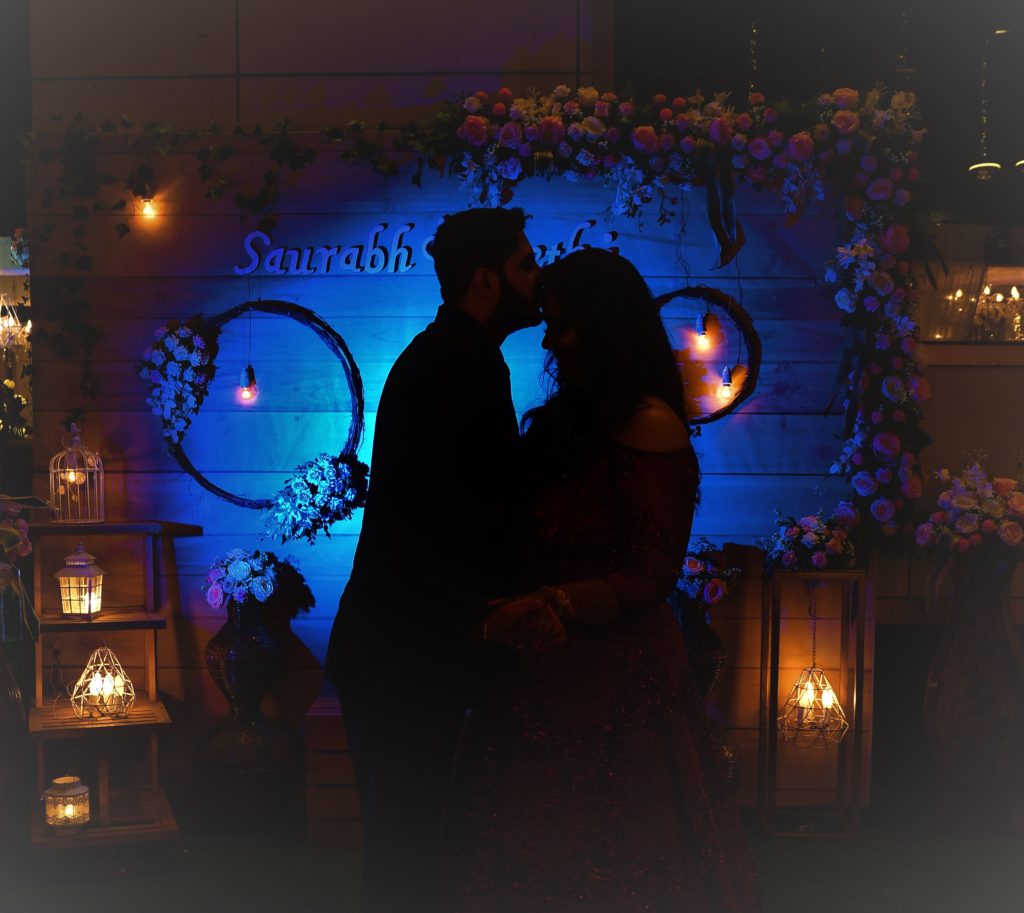 Guests holding area
The Waiting Room is just like it sounds: It's a virtual staging area that prevents people from joining until the host is ready. This area can offer entertainment, refreshment or just some space to meet other guests.
Dining and reception lounge
This is the second most important area of your reception venue after your reception stage.
No matter your wedding's style or location, a lounge area is also a great way to customize your space. When designing your setup, nod to your big-day aesthetic with thematic décor and details. Take this lounge by Greenwood Events, for example. The pros spoke to this romantic, bohemian celebration with round gold coffee tables, velvet pink stools, and orange tulle curtains. In addition to your theme, a lounge can also reference your wedding date.
Have Fun in a Photo Booth—or Two
With time, as the Millenials have started putting more and more efforts in their wedding planning, even quirky wedding photobooth decorations have taken a hype! Without a doubt, fun and spice are also essential at the wedding ceremonies. And for that, photo booths are the best elements! Moreover, along with adding the fun, these also add a tremendous amount of colours to the wedding decor. Starting from as minimal as hanging vintage frames to the bark of the trees to completely decorated auto rickshaws or a wall overloaded with colourful flowers, everything adds an amount of entertainment to the wedding mood. Apart from all this, even a decorated spot at the wedding venue can act as a wedding photobooth.